About Us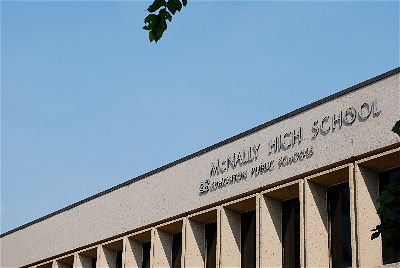 ‌‌McNally High School provides an outstanding academic learning experience in an inspiring environment. We have a variety of programs and courses to meet the needs and match the interests of all students.
We believe in:
Fostering student achievement, spirit, creativity, imagination and leadership
Supporting academic achievement and career pathway development
At McNally High School, students work in a fully inclusive environment, utilizing a range of resources and technologies. In addition to focusing on developing foundational knowledge, skills and attitudes in literacy and numeracy, our teachers seek ways to make connections between the different subject areas. McNally High School is aiming to reconceptualize teaching and learning through High School Redesign as underpinned in Inspiring Education and the new Ministerial Order for Student Learning.