Athletics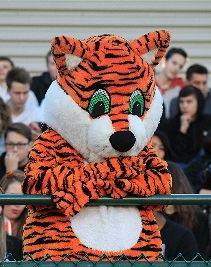 McNally Athletics will provide an opportunity for student athletes to develop their individual athletic ability and teamwork while emphasizing the McNally character virtues of respect, responsibility, fairness, forgiveness, honesty and integrity. McNally has a strong tradition of success in athletics - including numerous city and provincial championships.
Badminton
Basketball
Cheer
Cross Country
Curling
Dance
Football
Golf
Handball
Rugby
Soccer (Indoor and Outdoor)
Swimming
Track and Field
Volleyball
Wrestling
*Teams are offered pending student interest and coach availability.
We have many successful athletic teams and outstanding coaches that have played and worked at an elite athletic level. All of these players and coaches continue to build upon our history of excellence. Together, we strive to achieve team and individual goals, this is how we define success. You cannot find that type of expertise and mentorship at just any school! To find out more about Tigers Athletics, see the About Us section on the Tigers Athletics Website (linked below). This section explains the program philosophy, mission statement, and core covenants in more detail.
Visit our Tigers Athletics Website for the most up to date information regarding Athletics. Please be aware that this site is not fully public and will only open if you are signed into a share.epsb.ca or epsb.ca account.